Feature on our Bite Local App and Website
One of Australia's first locally owned and operated online ordering and food delivery services. Join the Bite Local revolution that is taking on these big tech giants who are eating your profits and fencing you off from your customers. We wont bring you the customer numbers the big apps do yet, but with your help we transition customers to Bite Local as this saves you money and is better for your business!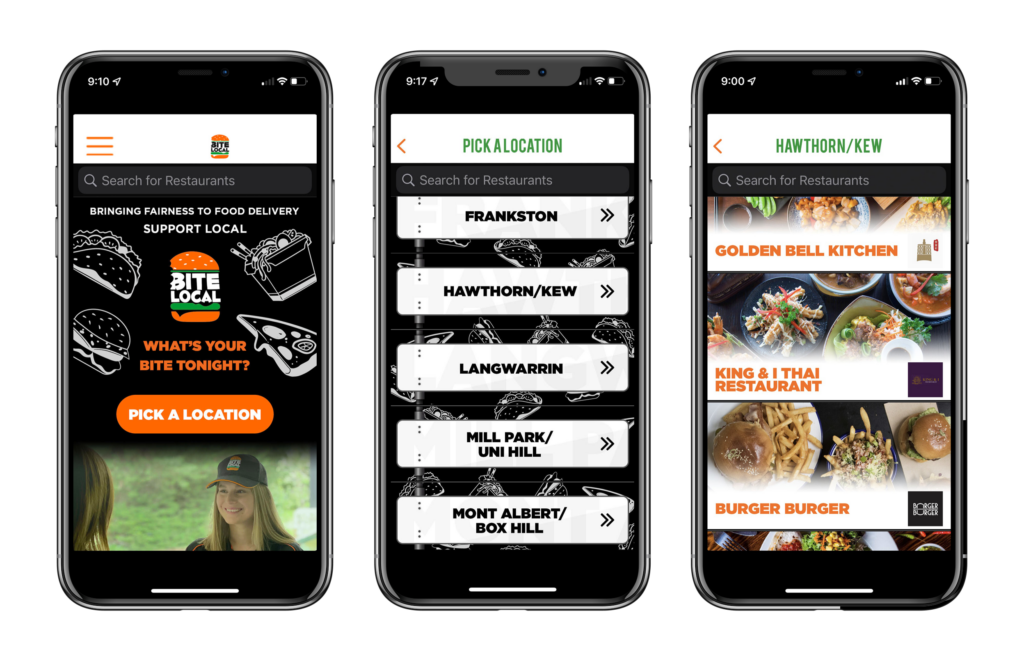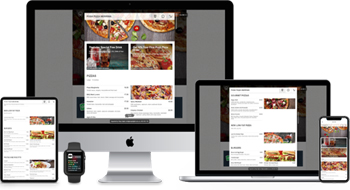 Complete Online Ordering System And Home Delivery System
Searching for an online food ordering system that does it all, and does it well? Say no more. We've got you covered. We offer a fully centralised online solution with online ordering, Facebook ordering, table reservations, and a home delivery solution. Simple to use, yet powerful!
We Build You A SEO Optimised Webpage Or Add Online Ordering To Your Current Website
Don't have a your own website? No worries, We build you your own website with SEO in mind to increase your sales! Or If you already have your own website, we can place an "See MENU & Order" button at the top of your homepage to turn website ordering into a sleek & fast experience. We make the ordering process easier, so you get more food orders.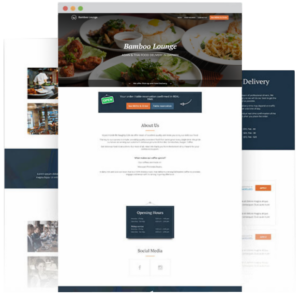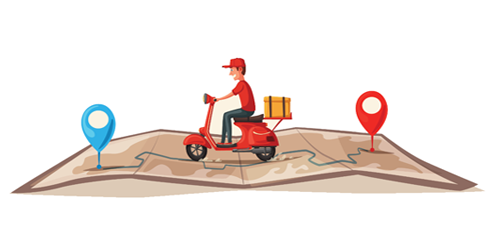 Delivery Driver Management
We have a fleet of delivery drivers who pick up and deliver the order for you! No need to have your own drivers and vehicles. Save money on labour costs, fuel costs, and vehicle maintenance costs. Our drivers are experts in Food delivery and carry thermal bags to ensure your food gets delivered hot!
Marketing & Promotions Built In
Want to promote your business? We provide you with a wealth of tools to help you market your venue. Capture customer data, track your advertising performance, drive loyalty and repeat customers with promo/coupon codes.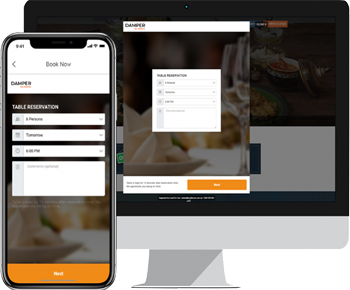 THE BITE LOCAL ECOSYSTEM
Options and features to suit you and your customers
---
Facebook Ordering
With our Facebook plugin, your customers can order directly from your Facebook page with just one click.
Website Ordering
Have an SEO optimised landing page website or integrate our online ordering system to your existing site, where your customers can seamlessly order from.
A Whole Community Approach
Driving increased value for all stakeholders in food delivery
Reach Millions of People
If you own a restaurant we can save you money and provide your valuable customers with an amazing experience.
Testimonials – Our restaurant partners love Bite Local